According to a report released Ministry of Trade and Industry (MTI) earlier this year, the overall labour productivity (as measured by real value-added per actual hour worked) increased by 4.5 per cent in 2017, up from the 1.8 per cent growth recorded in the previous year.
It may just seem that this stark improvement in labour productivity growth is a reflection on how industries have successfully been transforming in their journey of productivity development.
Although labour productivity is only one aspect that contributes to overall productivity growth, there have also been some positive records on overall productivity, which was led by export-oriented sectors recording a 4.2 percentage points in overall productivity growth. However, domestically-oriented sectors did not fair that well, recording just negative 0.5 percentage points.
Productivity's growing importance
Over the years, the emphasis on productivity has been enhanced significantly in no small part due to evolution of Singapore's economy from a manpower driven to a productivity driven economy.
Two key reasons why this has been the trend. First, the disruptive change that technology has introduced to the global economy meant that jobs have been evolving faster than ever, and many workers, or even industries found themselves playing catch up. Second, the small workforce in Singapore due to a shrinking and ageing population, coupled with tightening regulations on foreign labour policies.
Hence, with a slower growth in terms of labour pool, it is critical for businesses to maximize the potential of its existing resources, both in terms of infrastructure and labour.
The solution
The Singapore government's answer to raise productivity growth was reemphasized by the introduction of the Industry Transformation Maps (ITMs) in 2016, which was a part of a S$4.5 billion Industry Transformation Programme developed for 23 industries. As part of this programme, there have been various drives to integrate productivity improvement, skills development, innovation and internationalization across the sectors.
To elaborate, productivity improvement can be broken down into a two-pronged approach: supporting businesses to evolve towards providing higher value-added activities and raising operational excellency. These two approaches are intrinsically interlinked; the high value-added activities cannot be produced without the upgrading of the operational infrastructure and vice versa.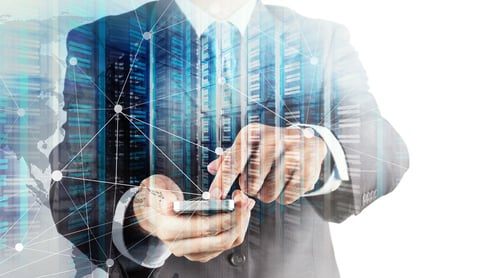 An ongoing challenge
The drive towards being a provider of higher value-added activities has always been something that Singapore has been historically familiar with. From our early days of labour-intensive manufacturing assemblies in the 1960s, to becoming a champion of automation and innovation via the Smart Nation initiative, all these efforts point towards the country's constant drive to constantly reach new heights of productivity.
The challenge however, is that this strive will always be a continuous journey. Perhaps you have jumped onto this productivity bandwagon for as long as you can remember. But, like there will always be new mountains to climb, there will always be new ways to optimize productivity. At the end of the day, one thing is for sure, the way towards standing out in today's global competitive economy is to never get left behind on this bandwagon toward productivity growth.