"To expect the unexpected shows a thoroughly modern intellect." – Oscar Wilde. The famous playwright and cultural commentator was quoted making this comment in the late 19th century, at a time where the world was busy dealing with the technological advancements of the first Industrial Revolution.
Today as the era of Industrial Revolution 4.0 sweeps us up, "expect the unexpected" continues to be one of the drivers of modern intellect.
However, despite being a concept that has been around for a long time, many organizations still struggle to realize, leverage, or exploit the benefits of today's concept of "expect the unexpected" – through the form of predictive workload or predictive analytics.
Besides the obvious benefit of keeping your organization 'smart', here are 4 vital benefits of having predictive workload for your organization.
Benefit #1: Reduce risks by anticipating and mitigating issues before they happen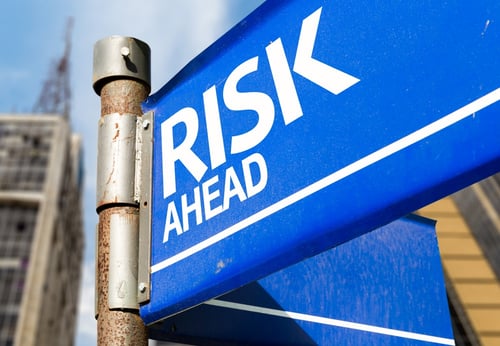 The concept of a predictive workload is built on the premise of having a good understanding of the capacity of a workforce and leveraging this understanding to forecast an organization's workforce requirements. In other words, prediction arms organizations with ammunition in the form of foresight and response time to mitigate potential issues and risk.
A significant proportion of organizations still rely on short-term, knee-jerk approaches when it comes to resolving challenges of its workforce, and many would agree that this is a suboptimal strategy that not only tires employees, but more cripplingly, does not tackle the root problem.
Predicting thus gifts organizations with the ability to anticipate any such potential risks, and be able to plan for a long-term, prognostic strategy; alleviate issues before they hit.
Benefit #2: Optimize business processes and reduce operational costs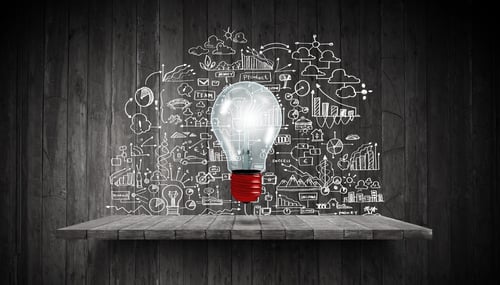 That said, the fundamental concept underlying predictive workload also lies one of its key strength – providing a good understanding and analysis of current workflow processes and capacity. This enables organizations to identify potential excess or need gaps in its systems, and therefore prompt leaders to take the appropriate action to soothe any bottlenecks.
Business systems that have been operating at a suboptimal level can be identified, deconstructed and strategized to understand what resources should or can be supplied to alleviate the situation. On the other hand, in the case where challenges of optimization strategy implementations are rife, alternative solutions of relooking at current systems for any areas of improvement or to simplify certain systems to yield more efficient performances.
Discussions and strategies on optimization of business processes can thus be taken to a higher level – one that is based on evidential data – allowing for not just a more astute assessment of the challenges but also a more accurate implementation of strategy.
Benefit #3: Predict hiring and resources needs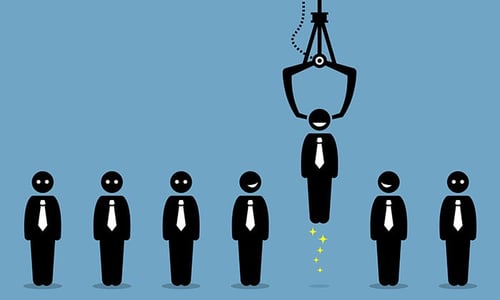 Image Source: HumanResourcesonline
As mentioned in point two, a predictive workload also provides an indication of workforce requirements based on forecasted workload. These valuable insights can be used to drive informed decisions on both workforce scheduling, and staffing. Depending on the nature of demands, organizations can then manage its workforce accordingly (i.e. reorganize staffing or hire contingent workers). Furthermore, this would be increasingly vital in today's context of the rising contingent workforce; the contingent workforce in Singapore has reached over 220,000 in numbers and counting[1].
In the larger picture, having a good sense of staffing or workforce requirements would ensure that the organization avoid falling prey to manpower challenges of overstaffing (and excess manpower costs) or understaffing (and low employee satisfaction). And for HR managers, this would probably be music to their ears.
Benefit #4: Enhancing customer experience
Similarly, it is almost self-explanatory to have enhanced customer experience as a byproduct of optimized workforce processes and structures. Simply put, with more efficient processes, chances are high that output generated would be more positive.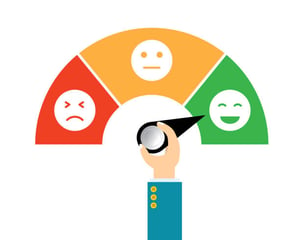 A recent report revealed that 80% of customers stated that experience provided by the organization is as important as its products and service[2]. Today, there has been a shift from treating customer experience as a post-analysis indicator of workforce performance, to becoming an area of competitive differentiation. Organizations have turned to taking up a proactive stance in improving customer experience, having integrated customer-oriented measurements (i.e. Net Promoter Score and customer satisfaction) as part of its KPIs[3].
Having your store properly staffed and shelved in every season would provide your consumers with enhanced standards of customer service, which in turn, raise the bar of service provided by the organization. After all, one thing is crystal clear, improving customer experience would only bring benefits to any organization.
Perhaps these benefits of predictive workload are considered as ideals for many organizations. Predictive workload and analytics however, offer an encompassing tool and enabler for every organization struggling with operational and manpower challenges, in their bid to attain that ideal.
References:
[1] https://www.channelnewsasia.com/news/commentary/grab-drivers-hard-find-job-gig-economy-cpf-retirement-skills-10691350
[2] https://www.salesforce.com/blog/2018/06/digital-customers-research.html
[3] https://www.salesforce.com/blog/2017/01/second-annual-state-of-service.html